Posts for tag: orthodontic treatment
By Dentistry by Design
April 01, 2018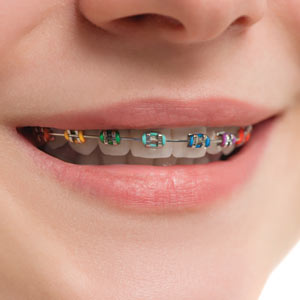 If you press your tongue against your teeth, unless something is badly wrong they won't budge. In fact, your teeth are subjected to a fair amount of pressure each day as you chew and eat, and yet they remain firmly in place.
But there's a deeper reality—your teeth do move! No, it's not a paradox—the gum and bone tissues that hold your teeth in place allow for slight, imperceptible changes in the teeth's position. Their natural ability to move is also the basis for orthodontics. Here are 3 more facts you may not know about your teeth's natural ability to move.
Teeth are always on the move. Teeth are held firmly within the jawbone by an elastic gum tissue called the periodontal ligament and a thin layer of bony-like material called cementum. In response to pressure changes, though, the bone dissolves on the side of the teeth in the direction of pressure and then rebuilds behind it, solidifying the teeth's new position, a process that happens quite slowly and incrementally. And it will happen for most of us—some studies indicate more than 70% of people will see significant changes in their bite as they age.
Orthodontics works with the process. Orthodontic appliances like braces or clear aligners apply targeted pressure in the direction the orthodontist intends the teeth to move—the natural movement process does the rest. In the case of braces, a thin metal wire is laced through brackets bonded to the front of the teeth and then anchored, typically to the back teeth. The orthodontist incrementally tightens the wire against its anchors over time, encouraging tooth movement in response to the pressure. Clear aligners are a series of removable trays worn in succession that gradually accomplish the same outcome.
Watch out for the rebound. That nice, straight smile you've gained through orthodontics might not stay that way. That's because the same mechanism for tooth movement could cause the teeth to move back to their former positions, especially right after treatment. To avoid this outcome, patients need to wear a retainer, an appliance that holds or "retains" the teeth in their new positions. Depending on their individual situations and age, patients may have to wear a retainer for a few months, years or from then on.
If you would like more information on orthodontic treatment, please contact us or schedule an appointment for a consultation. You can also learn more about this topic by reading the Dear Doctor magazine article "The Importance of Orthodontic Retainers."
By Dentistry by Design
March 17, 2018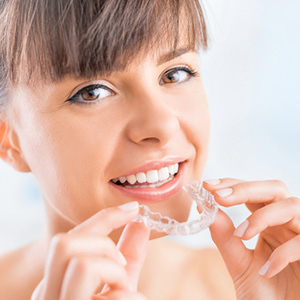 Your teen is about to embark on an orthodontic journey to a straighter, more attractive smile. But although you're excited about the outcome, you both may be steeling yourselves for a few years of "life with braces."
But maybe not—your teen may be able to take advantage of a different kind of corrective appliance: clear aligners. This 21st Century teeth movement method has a number of advantages over braces. For teens, though, there's one big one that could have a huge impact on their social life—clear aligners are nearly invisible to other people.
Clear aligners consist of a series of clear, removable, computer-generated trays based on photographs, models and x-rays of an individual patient's teeth and bite. Each of the trays is slightly different from the previous one in the series, and by wearing each one for about two weeks before moving on to the next, the aligners gradually move the teeth to the desired new positions.
Besides reducing embarrassment often associated with wearing metal braces, clear aligners have other benefits. Unlike braces, they can be removed for eating, easier oral hygiene or for rare special occasions (although for best effectiveness, they should be worn for 20 to 22 hours each day). Recent developments like added elements that help target certain teeth for movement or "power ridges" for more controlled and efficient force have increased the range of bite problems they can be used to correct.
While this means clear aligners can be used for many bite problems, in some severe cases braces and other orthodontic treatments might still be necessary. And because they're not fixed like braces (only the orthodontist can remove them) the patient must have the maturity and self-discipline to wear them consistently.
Your teen will need to undergo a thorough orthodontic examination to see if clear aligners are a viable option for them. If so, it could make the next few treatment years less stressful for both of you.
If you would like more information on clear aligners, please contact us or schedule an appointment for a consultation. You can also learn more about this topic by reading the Dear Doctor magazine article "Clear Aligners for Teens: User-Friendly Orthodontics."
By Dentistry by Design
October 10, 2017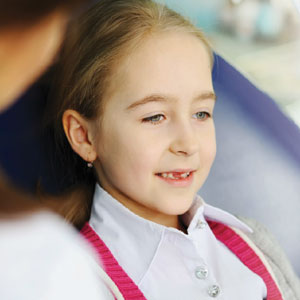 Have you heard about interceptive orthodontics? This type of early intervention could benefit perhaps 10â??20% of children who need orthodontic treatment, making a positive impact on tooth and jaw development, facial symmetry, and overall self esteem. In case you're not familiar with it, here are the answers to some common questions about interceptive orthodontic treatment.
Q: What's the difference between interceptive orthodontics and regular orthodontics?
A: Standard orthodontic treatment typically involves moving teeth into better positions (usually with braces or aligners), and can be done at any age. Interceptive orthodontics uses a variety of techniques to influence the growth and development of teeth and jaws, with the aim of improving their function and appearance. Because it works with the body's natural growth processes, interceptive treatment is most effective before the onset of puberty (around age 10-14), when growth begins to stop. It is generally not appropriate for adults.
Q: What are the advantages of early treatment with interceptive orthodontics?
A: When it's done at the right time, interceptive treatment offers results that would be difficult or impossible to achieve at an older age without using more complex or invasive methods — for example, tooth extraction or jaw surgery. That's why the American Association of Orthodontists, among other professional organizations, recommends that all kids have their first orthodontic screening at age 7.
Q: What are some common issues that can be treated with interceptive orthodontics?
A: One is crowding, where there is not enough room in the jaw to accommodate all the permanent teeth with proper spacing in between. A palatal expander can be used to create more room in the jaw and avoid the need for tooth extraction. Another is a situation where the top and bottom jaws don't develop at the same rate, resulting in a serious malocclusion (bad bite). A number of special appliances may be used to promote or restrict jaw growth, which can help resolve these problems.
Q: How long does interceptive orthodontic treatment take?
A: Depending on what's needed, a child might wear a device like a palatal expander or another type of appliance for 6-12 months, followed by a retainer for a period of time. Or, a space maintainer may be left in place for a period of months to hold a place for a permanent tooth to erupt (emerge from the gums). Interceptive treatment ends when a child's jaw stops growing.
Q: Will braces still be needed after interceptive treatment?
A: Often, but not always, the answer is yes. However, interceptive treatment may shorten the period of time where braces need to be worn, and can help prevent many problems later on.
If you have additional questions about interceptive orthodontics, please contact our office or schedule a consultation. You can learn more in the Dear Doctor magazine article "Early Orthodontic Evaluation."